Outdoor Lighting: Outdoor lighting tops the list of easy weekend projects

(ARA) - Summer is a great time for outdoor home improvement projects, but it's also supposed to be a time to relax and have fun with family and friends. That makes quick-to-do projects that add to the "family fun factor" appealing to homeowners, who also need to spend their limited home improvement dollars wisely.
"If you are looking for an easy project that will make an immediate difference in your summertime quality of life, add outdoor lights to your deck or patio. Lighting turns your outdoor space into an entertaining place and a favorite new spot for hanging out at night," says Chelsea Gardner, an outdoor living expert from Dallas.
When looking for outdoor lighting products, don't limit yourself to the local home improvement stores. Many manufacturers sell direct to the consumer, and online retailers may offer wider selections.
Best of all, buying online means home delivery, saving you a trip to the store and time on your project from the very start.
Jay Savignac of Aurora Deck Lighting in Whitewater, Wis., says outdoor deck lighting offers immediate pay-back in terms of style, comfort and safety. His company is a leading manufacturer of top quality deck, fence and landscape light products that are designed as much for ease of installation as they are for energy efficiency and style.
"Our primary customer has traditionally been the remodeling contractor, deck or fence builder, and the easier a product is to install, the more builders like it. Over the last several years as the home improvement craze has grown, we've seen a large increase in the number of do-it-yourself homeowners who buy direct from us. This has focused us even more on designing products that homeowners can get creative with and easily install," Savignac says.
For the 2010 summer season, Aurora introduced two new outdoor lighting kits: the Phoenix Recessed Lighting Kit and the Odyssey LED Strip Lights Kit. Both kits come complete with enough lights to create a custom outdoor lighting installation on a standard size deck or porch. The tiny Phoenix Recessed LED Lights come fully wired, 10 to a kit. The kit also contains the transformer/power source, easy to use connectors,100 feet of twisted wire and a convenient remote control.
"Homeowners buy the recessed lights primarily to add safety to the stairs on their deck or porch. They also look great along the edge of a deck, and they are small enough to tuck under a rail. They are easy to install and offer unlimited options for creativity," Savignac says.
The Odyssey LED Strip Lights come in narrow strips of tiny yet bright LED lights in four sizes. Each kit comes with four strips in the designated size, transformer, connectors, wire and remote control. Odyssey lights focus a curtain of LED light downward for dramatic lighting that adds both safety and sophisticated style.
Both kits can be viewed online at www.auroradecklighting.com. Kits can be ordered from an online retailer like www.deckdepot.com.
Nantucket Post Cap Company has also released a new lighting product for the summer season that offers the perfect lighting solution for homeowners who have a cedar or redwood deck or fence, with installation that couldn't be any easier.
The Nantucket Bar Harbor Solar Light is the first all-wood solar LED post cap light.
As for ease of installation: the only thing needed to install a solar post cap is wood glue or sealant and a screwdriver. The post cap lights are available in a range of sizes, with a light available to fit any size fence or deck post. The Bar Harbor Solar Lights are built with the same craftsmanship as the company's beautiful redwood arbors, gates and trellises. You can order the products direct from the company online at www.nantucketpostcap.com.
Gardner says another benefit to adding landscape lighting, apart from the ease of installation and the ability to enjoy outdoor spaces at night, is the value and style it adds to decks, fences, porches and landscapes.
Courtesy of ARAcontent .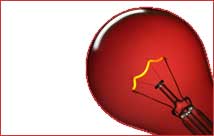 | | | |
| --- | --- | --- |
| | | Respond Home Improvement Directory lists the top Contractors in your area, organized by specialty and office location. |